A momentous occasion for everybody here at Arco, But for none more than Xahir. Xahir has been shortlisted for the Inspirational Young Person of the Year Award. Xahir has been selected from an incredible 248 students! A fantastic accomplishment for Xahir and on behalf of arco we salute you and your hard work for getting to this stage.
The awards ceremony will be held at the Guildhall on the 6th of March. Xahir is actively helping to make London one of the world's most active cities, as are London Sport, whom, will be showcasing all of Xahir's incredible work done throughout 2019. When we asked Xahir about how he felt regarding the awards he had this to say "I feel honoured. I have always loved being helpful and have always loved sport, so the fact I get to now help or inspire younger people or people my own age, I'm really grateful".Xahir also preceded the interview by giving a warm thank you to the team over at London Sport.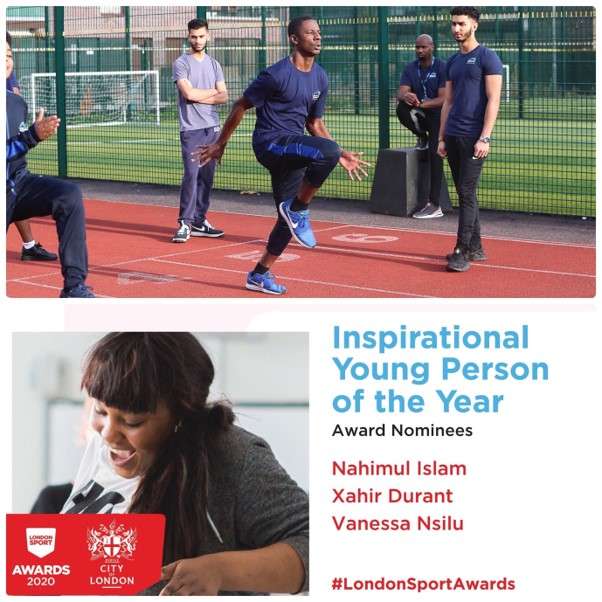 Lisa, Arco's principal had this to say about Xahir "Nothing short of amazing, Xahir has come a long way and has transformed from the year 9 student that who had 3 failed managed moves in mainstream schools, to a young man who is now fulfilling his true potential – something we all knew existed within him".
He would tell you, that to get to this point, it hasn't been easy but I'm pleased to say he's almost the best version of himself! When you're asking a young person to change, there is always going to be resistance for various reasons but the moment Xahir gained our trust, was the moment he changed his perception of life and then the positive outcomes followed!'
"For Xahir to be nominated for this prestigious award, it is pretty phenomenal considering his baseline. He now trains with S- Factor Academy and is a County level athlete. He posses natural leadership qualities and uses this to help others for the greater good – whether in sports, work experience with young students or other students at Arco, he leads with positivity and a level of maturity."
We are all extremely proud of him and whether he knows it, he's given someone out there hope that life can get better.
When all is said and done, it's not how you start but how you finish". As a sports alternative school Arco could not be more proud of the fantastic heights accomplished by students such as Xahir.
As we continue to grow, the work of students here at Arco is the centre piece of our institution and we thank you Xahir for your wonderful contribution.