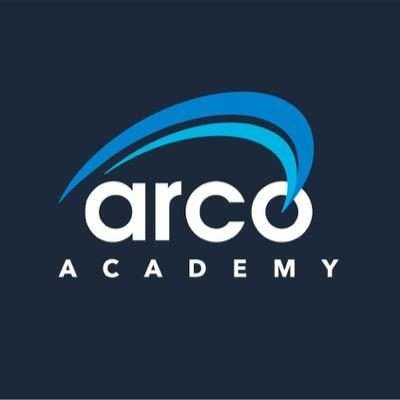 Arco Academy –  Job Description April 2019
Job Title:  Director of Teaching & Learning
Reports to:   Head of Centre
Locations:Arco Academy, Camberwell.
Duration:1 year contract
Working hours:8:30am – 4:00pm,5days-a-week (Term time only, plus 4weeks).
Salary:  £Competitive
About Arco Academy
Arco Academy is a sports-specialist independent school offering alternative education to students referred by their schools and Local Authority.  Our purpose is to unleash the potential we know exists in all our students and strive to empower them to be the best versions of themselves.
Overall Job Purpose
Take a leading role in establishing Arco Academy as a leading provision for alternative education ensuring that all pupils achieve their full potential.  To support the Head of Centre and Deputy Head of Centre in ensuring that the vision, ethos and values of the Academy are consistently reflected in the practice of all staff. To support the Head of Centre and Deputy Head of Centre in the management of Quality Assurance of Teaching and Learning.
Accountabilities – Specific
To lead the development of high-quality teaching and learning based on the latest research and evidence-based practice.
To have overall responsibility for the quality assurance of teaching and learning.
To work with the Head of Centre (Quality of Education) to implement a robust and coherent teaching and learning assessment strategy, both formative and summative.
To lead the members of the teaching staff to ensure that pupils are making progress against challenging individual learning targets and that progress towards these targets is regularly monitored.
To interrogate data to monitor and analyse the impact of teaching and learning on the progress of all pupils across all subject areas.
To work on early identification of underperforming pupils and groups of pupils and to instigate timely and appropriate action.
To assist the Head of Centre in implementing the whole Academy Teaching and Learning policy.
To contribute to the Continuous Professional Development of teaching staff in line with the relevant professional standards.
To work with members of staff to ensure effective learning support is provided throughout the Academy, so that all pupils have access to an inclusive education.
Accountabilities – Generic
To work with the Head of Centre to ensure that the vision for the Arco Academy is understood, clearly articulated, shared and acted upon effectively by all.
To demonstrate and promote Arco Academy's ethos, vision and values in everyday work and practice.
To motivate and work with others to create a shared culture of high expectations.
To work with the Head of Centre to ensure continuous improvement across the curriculum and all areas of teaching.
To line manage designated staff in order to secure coherence and to ensure that learning provision promotes equality and diversity and secures high quality learning outcomes, progress and enjoyment for all pupils.
To undertake staff appraisals, as required.
To work with the Head of Centre in the effective implementation of Quality Assurance and reporting arrangements.
To assist the Principal in producing the Academy's Self Evaluation Form (SEF) and School Improvement Plan.
Work with Head of Centre to ensure the effective implementation of Teaching and Learning policy for the Academy.
To ensure that all records within their area of responsibility are maintained accurately and in a timely fashion and stored securely and safely.
To ensure that all data is stored and maintained in accordance with the Academy's Data Protection policy.
To keep up-to-date with all relevant legislation and guidance, e.g. from the DfE and across LEA Boroughs, and cascade to staff members as appropriate.
Undertake teaching commitments, either as lead practitioner or as classroom support, as directed by the Head of Centre.
To ensure that all teaching is delivered in accordance with the Teachers' Standards and in line with Arco Academy policies, procedures and guidance.
Serve as a role model based on high standards and professional conduct.
Be aware and comply with policies and procedures relating to equal opportunities, confidentiality and data protection, reporting all concerns to an appropriate person.
To comply with the Academy's Code of Conduct
Maintain confidentiality in relation to all work undertaken.
Contribute to the safeguarding and promotion of the welfare and personal care of children and young people and with regard to Child Protection procedures.
Be aware of the responsibility for personal Health, Safety and Welfare and that of others who may be affected by your actions or inactions.
Co-operate with the employer on all issues to do with Health, Safety & Welfare.
Undertake any necessary professional development.
Carry out such duties as may be reasonably assigned by the Head of Centre.
This job description will be reviewed and updated annually in line with the ongoing development of Arco Academy.  It is not a comprehensive statement of procedures and tasks, but sets out the main expectations of the Academy in relation to the post holder's professional responsibilities and duties.
Documents to download:
Equal opportunities monitoring
To apply, please complete the Arco Employment Application Form and the Equal opportunities monitoring. Send the completed documents along with your CV to info@arco.academy. The addition of a Cover Letter is optional.