Welcome to parents and carers
Find out how, together, we can support your child
Term times and school day
You can find details of term times here and events here and the school day here.
What we want for your child
We aim to empower our students to become the best version of themselves.
Working together
We are keen to work with you to meet your child's needs and objectives.
We believe that clear, open, and consistent two-way communication is key to us all supporting your child.
We will keep you informed on your child's progress on a daily basis. If we have any specific concerns about your child's behaviour, attendance or performance we will contact you in a timely manner.
If you want to talk to us about your child please get in touch. You can:
Call us on: 020 3189 1193 or 07570 011 173
Email us at: info@arco.academy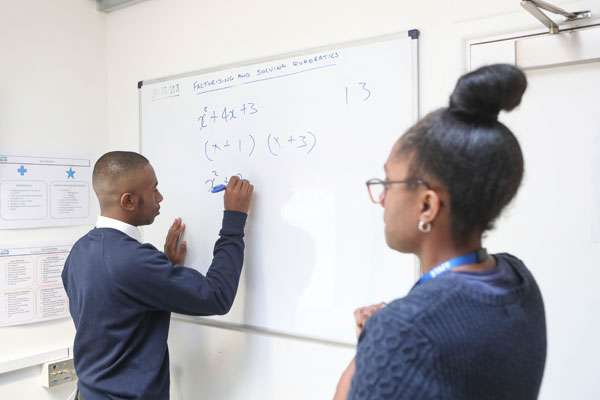 Attendance
We would like to ask for your commitment to ensure your child is present at school, is on time, and is ready to learn. We appreciate your support in helping your child understand the importance of punctuality and being prepared, not only at school, but in the future world of work.
Please do not book holidays during term-time and be aware that some public examinations also fall during Arco Academy holidays.
Your child's education
We aim to help each student achieve the best results possible. Each student arrives at Arco at a different level in their education so we provide a tailored programme of study, based on each student's needs, and work with them to achieve the best results they can. We will provide a progress report on educational progress every half term.
What we expect from your child
At Arco Academy we live by our values. We expect everyone to have high standards, take personal responsibility and demonstrate professionalism and integrity at all times.
We want our students to care for and respect each other, their teachers, support staff, visitors and other site users, as well as to the environment and local community within which everyone is working.
You can find out more about our culture here.
We have a clear behaviour policy that outlines our Student Code of Conduct, explaining our expectations of your child's behaviour in more detail.  The policy can be found here. You will find details of our dress code in the policy document.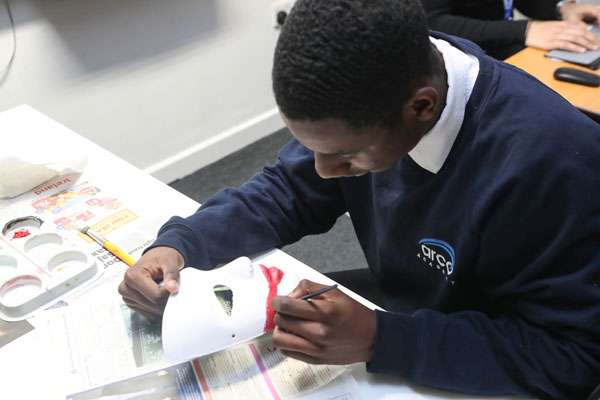 What makes us different – sports participation
Healthy mind and body – we believe that sports participation is an important part of your child's personal development and, as well as their normal lessons, they are expected to take part in PE lessons every day.
Our sports programmes are designed to help them improve their educational performance and develop critical life skills including goal setting, discipline, teamwork, resilience, focus and hard work.
We don't expect everyone to be a top class athlete but encourage everyone to try their best, reach their full potential and have fun at the same time.
How we operate at Arco Academy
Our policies guide how Arco Academy operates. They are designed to help you know what to expect from us. You will find our key policies here but if you have questions about any other aspects of how we operate at Arco Academy, please contact us:
We want to hear from you
We welcome your feedback and are happy to meet in person or talk on the phone.  If want to speak with a member of our team, please get in touch.
Call us: 0203 189 1193
Email us: info@arco.academy
If you have a complaint please see our complaints procedure, outlined in full here.
If you have any concerns
Arco Academy aims to provide a safe, caring and friendly environment for all our students. You can read our safeguarding and anti-bullying policies here.
If you have any concerns about how your child is being treated by any adult or student please contact us immediately.
Call us on: 020 3189 1193 or 07570 011 173
If we are out of office and you'd like to speak with someone about the welfare of your child, please call the NSPCC  on 0808 800 5000, free of charge, 24 hours a day.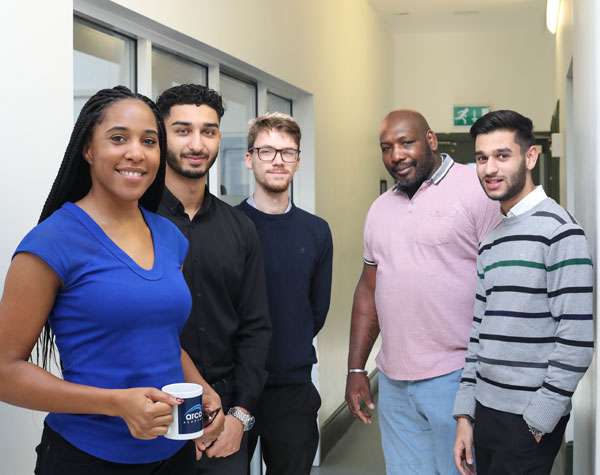 "Many thanks to all staff at Arco Academy. They are very experienced and understanding in meeting the needs of the students by giving adequate support both morally and mentally for their future. I am very grateful" – Parent