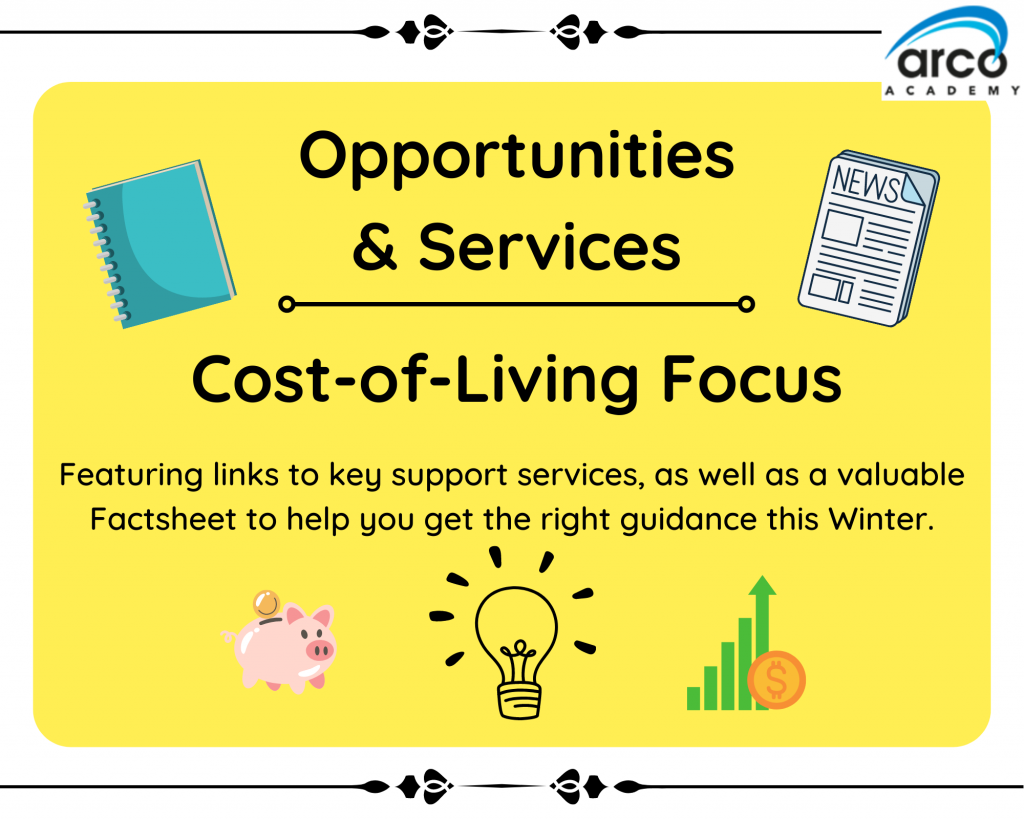 We know that times are going to be difficult for everyone this winter, and at Arco Academy, it is important to us that we do what we can to support all of the families in our school community.
That is why we have put together the following resources for you to review:
The Arco Academy Cost-of-Living Factsheet 
This details a number of local services, as well as websites, to contact if you require help and support with anything from calculating your tax bills, how to acquire the details of your local foodbank, and guidance on how to find out which benefits you and your family may be eligible for.
Southwark Council's Cost of Living Web Page
A freshly updated resource to help you calculate your energy bills and get the right support thereafter, as well as a number of links providing you access to FREE leisure centres; libraries providing free books, films and Wi-Fi with a library card; help with places to get items such as nappies, and services providing support and care for mental and physical health.
Apply for Emergency Money (Southwark Council)
Learn more about the process of applying for emergency money by clicking the link above.