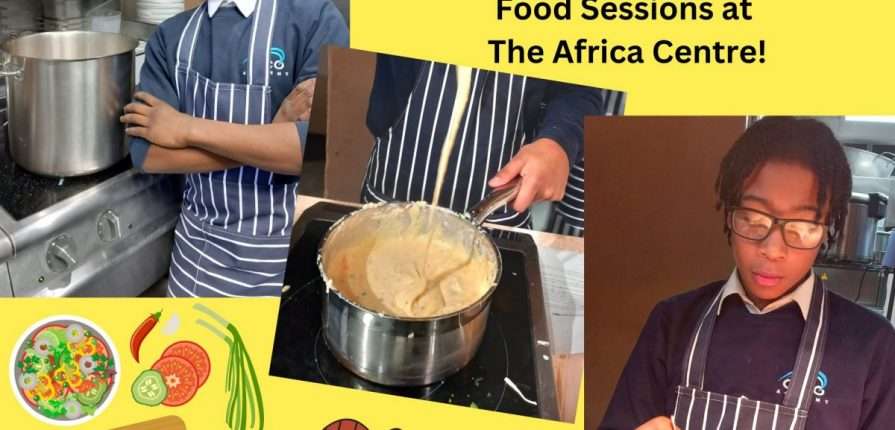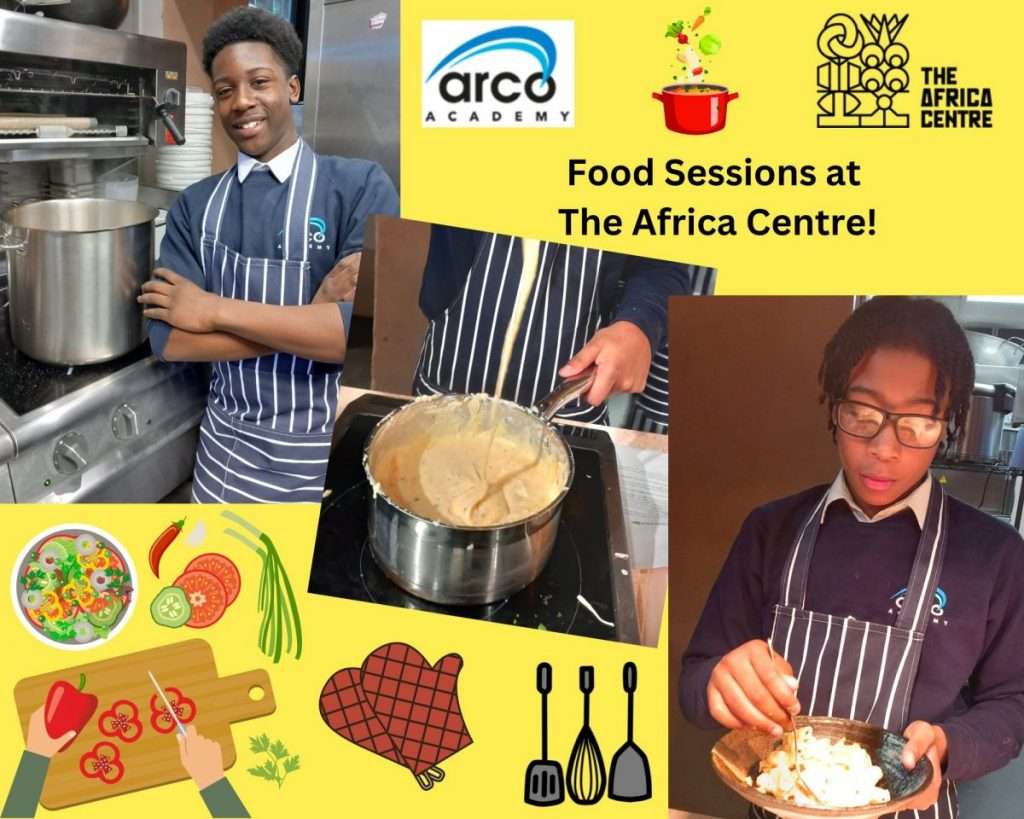 We're kicking off 2023 with a series of exciting Food Sessions for our students at The Africa Centre!
As part of a new strand of its ongoing Education Through Culture programme, The Africa Centre has launched a programme in partnership with Tatale and Arco Academy to teach young people about food preparation and service skills. As part of this programme, our students will join the Tatale team to learn basic culinary and presentation skills.
In 1964, The Africa Centre opened its doors and became a vibrant 'home-away-from-home' and cultural hub for the African diaspora in London. Ever since, their numerous exhibitions, work with the community and safe space for experiences to be shared and learning to take place, has strengthened relationships and inspired generations of the public. We are extremely excited to be working with them, and for our students to gain some valuable new skills!
This week, our students gained an understanding of what is meant by the term One-Pot Cooking. They learned how to cook a healthy Cheesy Pasta meal, and were able to evaluate the total nutritional value, successfully relating it to the Traffic Light Food System. 
As part of the process of preparing their meal, students learned how to melt butter in a pan and use a whisk to mix everything together. They added ingredients such as milk and flour to achieve a paste-like consistency for their made their special Roux sauce. After boiling the pasta and adding it to the Roux sauce, they seasoned everything to their personal tastes. They then finished off their dishes with mixing in either chopped chicken, turkey pieces or bacon.
Our students then were able to enjoy eating their meals in the restaurant area within The Africa Centre, immensely proud of their cooking skills! 
Head over to our Instagram, Twitter or LinkedIn to see more photos from this week's session, and keep your eyes peeled to see more very soon!