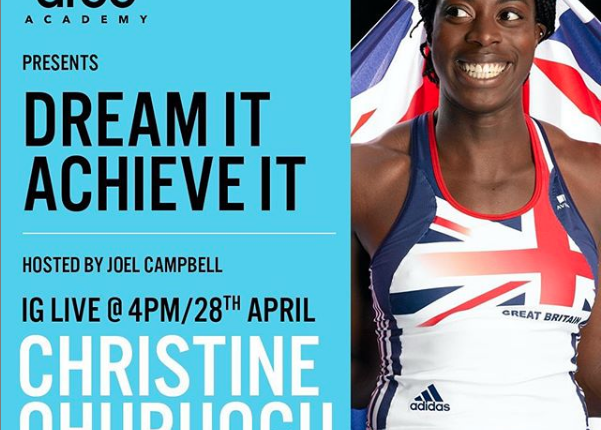 Introducing our DREAM IT – achieve it! interview series.
'DREAM IT – achieve it!' was born due to the effects of Covid-19. Teaching remotely, we wanted help uplift students and the wider community.
We orchestrated a series of interactive interviews through our Instagram Live platform which was designed to stimulate, motivate and inspire through interviewing top sports men and women around the world!
We've had some amazing sports men and women who shared their inspiring journeys to success and the process/mindset behind their greatness.
If you missed out, please check out our episodes here on our website. It's never too late to be inspired.
New interviews are broadcast live on our Instagram page @arcoacademy.
You can watch recordings after broadcast here on our website or on our YouTube channel.