Arco Academy was presented with new recycling bins, donated by 'Recyclingbins.co.uk'.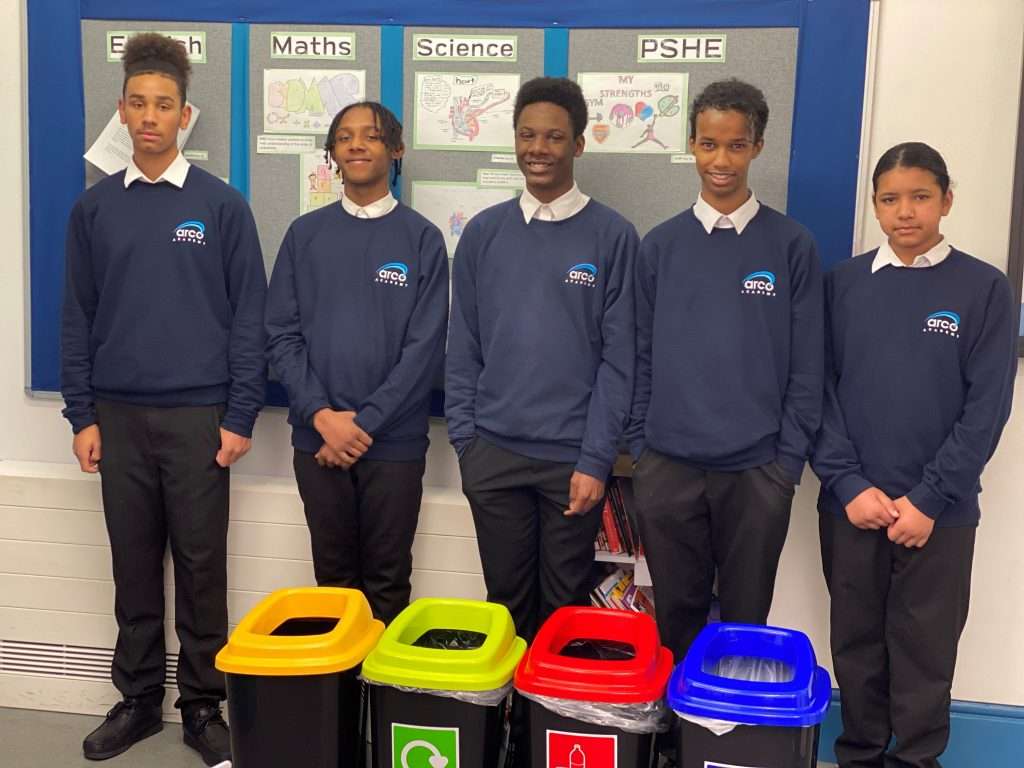 Abdi said "we are happy to receive our new recycling bins as this is Eco -friendly, this encourages us to learn about recycling and also protect the environment and prevent hurting the fishes".
Kayjon said "recycling helps the planet and the environment, and I am glad we are able to now recycle at our school".
Xahir also added "recycling helps us fight against climate change".
Lisa Miler, Principal of Arco Academy commented "we are extremely thankful to 'Recyclingbins.co.uk' for their sponsorship of the bins. Our students have had a special assembly on recycling and why it is so important to recycle and now we are able to do our bit for the environment".
Jon Horsfield of Recyclingbins.co.uk has traded for over 10 years and during this time they have been helping young people recycle more through recycling bin donations to schools. The organisation firmly believes that the most sustainable way of increasing recycling rates for today and the future is making sure that young people are educated about recycling and why it is so important.

Dylan added "we would like to say a special thank you to 'www.recyclingbins.co.uk' for providing the bins, we are now able to recycle effectively to improve the environment and help create a better future for ourselves and our community".
Thank you www.recyclingbins.co.uk from everyone at Arco.