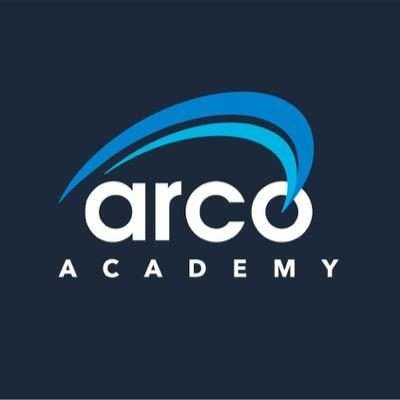 Safeguarding Lead and Welfare Officer Job Description
Locations: Arco Academy, Camberwell.
Duration: 1 Year Fixed-Term Contract with the possibility to extend.
Working hours: 8:30 am – 4:30 pm, 5days-a-week (Term time only, plus 4weeks).
Salary: Competitive.
About Arco Academy:
Arco Academy is a sports-specialist independent school offering alternative education to students referred by mainstream schools and local authorities. Our purpose is to unleash the potential we know exists in all our students, strive to empower them to be the best versions of themselves and to help keep all our students safe.
Job Description:
The post holder will play a key role operationally to ensure high-quality delivery of parent and family engagement is developed within the school. To lead on the development of safeguarding and child protection training, procedures and guidance for Arco Academy and to assist in the coordination of referrals, arranging action and reviewing services for children and families.
Ensure there are policies, procedures, systems, structures and resources in place to promote the welfare and protection of our pupils and to support vulnerable families. The post holder will work jointly with parents/carers and other agencies through joint planning, training and monitoring of their arrangements for the safeguarding of children.
You will be required to maintain confidentiality and ensure all activities are openly and effectively managed to ensure Arco Academy's integrity is upheld according to the Law and the school's principles.
Main Duties and Responsibilities:
Establish productive working relationships with students, families and colleagues.
Follow up absence to establish the reason for non-attendance, make assessments and agree on a plan for facilitating a return to school using appropriate strategies within specified timescales.
Manage student attendance.
Home visits if required.
Be the first point of contact and lead for safeguarding disclosures, concerns and referrals, providing expert advice and guidance, completing all necessary documentation and ensuring that full and accurate records are maintained.
Ensure that the school is compliant with all the statutory requirements, appropriate advice and guidance relating to safeguarding practices.
Ensure that all school policies and procedures are current and are followed consistently across the school.
Lead referrals to outside agencies and proactively liaise with external agencies involved with the welfare of students.
Work in close partnership with the Behaviours Support Officer and the School-Home Support Practitioner.
Identify suitable training for colleagues to meet identified needs and maintain records of staff training.
Support academic staff to adapt and devise IEP's where relevant.
Work with family, referring agencies, relevant colleagues and stakeholders to create PSP's for each student.
Chair weekly pastoral meetings and lead on other relevant meetings on and off-site.
Work with students who require additional support in and out of classroom-based activities.
Work with students to improve their life skills, enabling the transition to mainstream education as well as pre-16 to post 16 education.
Assist in the preparation and filing of Ofsted related documents.
Manage own professional development through undertaking relevant training and sharing best practice with other colleagues.
The above duties are not exhaustive and may vary without changing the character of the job or level of responsibility. The post holder must be flexible to ensure the operational needs of Arco Academy are met.  This includes the undertaking of duties of a similar nature and responsibility as and when required, throughout the various workplaces in the Academy.
Candidate requirement:
At least 2 years experience in a similar role.
A good standard of education to at least GCSE Grade C level (or equivalent in English and Mathematics) and relevant professional qualification.
Counselling experience/qualification (training will be provided where necessary).
An awareness of the national picture of mental health issues (especially, within the BAME communities).
Proven ability to manage complex and sensitive safeguarding matters and provide crisis interventions and guidance to all members of staff.
Exceptional communication with all age groups and abilities, both oral and written.
Highly organised and through.
Ability to operate various equipment/ICT packages (e.g. word, excel, databases, OneDrive).
Ability to work with individuals from diverse backgrounds.
Ability to react positively and remain calm under pressure.
Ability to work constructively as part of a team and on your own.
Ability to self-manage, and prioritise workloads effectively using initiative.
Ability to maintain confidentiality.
Ability to foster constructive relationships with, and gain the confidence of, young people, parents/carers and colleagues.
Ability to be proactive, flexible and adaptable.
Willingness to undertake additional training.
Willingness to support with Offsite visits as well as staff and student meetings.
Desirable qualities include:
Educated to a degree level.
Current First Aid certificate.
Experience using Bromcom system or similar.
Knowledge of GDPR compliance.
Hold an up to date fully enhanced DBS
This job description will be reviewed and updated annually in line with the ongoing development of Arco Academy.  It is not a comprehensive statement of procedures and tasks, but sets out the main expectations of the Academy in relation to the post holder's professional responsibilities and duties.
Documents to download:
Equal opportunities monitoring
Safeguarding Lead and Welfare Officer Job Description
To apply, please complete the Arco Employment Application Form and the Equal opportunities monitoring. Send the completed documents along with your CV to pa@arco.academy. The addition of a Cover Letter is optional.