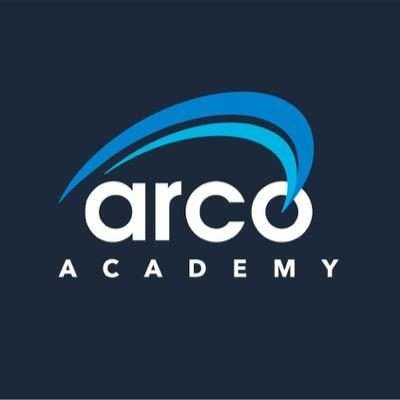 School Administrator Job Description
Locations: Arco Academy, Camberwell
Duration: 1 year fixed-term contract with potential to extend
Working hours: 8:15 am – 4:30 pm, 5 days-a-week (52 weeks)
Salary: £18,579 – £22,492 per annum
About Arco Academy:
Arco Academy is a registered independent alternative provision school with sports as a specialism.
Situated in the heart of Camberwell, London, Arco Academy offers education to students referred by
mainstream schools and the Local Authority. We have an enthesis in pastoral care and take a holistic
approach towards education.
Our aim is to enhance the academic, wellbeing and personal growth for all students of all abilities.
We are committed to high-quality education and promoting our vision to unleash the potential we know
exists in all our students, by providing a creative and tailor-made curriculum.
Every student is provided with the opportunity to learn, achieve and succeed to their highest potential.
Consequently, we work diligently towards meeting the learning needs of our students. This includes
encouraging participation in sports, development of essential life skills and nurturing a positive
relationship within school and the community.
We believe all staff members play a vital role in the lives of our students. Therefore, we take a proactive
approach to the development and wellbeing of all Arco staff. We are committed to investing in all staff
through CPD, internal staff support and wellbeing development.
We pride ourselves on appreciating, promoting and celebrating the diversity and individuality of all
students, staff and partners.
Arco Academy is committed to safeguarding and promoting the welfare of students and expects all staff
and volunteers to share this commitment. All positions are subject to an enhanced DBS and other
necessary checks.
For further information regarding Arco Academy policies, visit https://arco.academy/keyinformation/policies/#1598282602871-bf232412-6cd3 . Please ensure you have read the Safeguarding (Child Protection) Policy and Safer Recruitment Policy.
Job Description:
As the School Administrator, you will assist in the management of Arco Academy administration,
support systems and activities that keep an education intuition running smoothly.
Main Duties and Responsibilities:
Promote and safeguard the welfare of children and young people
Establish standardised administrative systems, processes and working practices across the school
Organise and facilitate the upkeep of contact records, including student, staff and trustee contact information
Assist with organising meeting rooms (booking space, arranging furniture etc.)
Assist in the coordination of meeting and the preparation of major School events. This includes student & staff interviews, student inductions meeting student reviews as well as parent evenings.
Take minutes at meetings when required
Participate in training and other learning activities and performance development as required
Organise and facilitate a variety of educational or social activities
Draft letters (including students and other stakeholder letters)
Use information systems and prepare reports and statistics for both internal and external use
Communicate with schools, other institutions, external agencies, government departments and prospective students
Working with the welfare Officer to establish the reason for nonattendance, make assessments and agree a plan for facilitating a return to school using appropriate strategies within specified timescales
To work on initiatives which raise the awareness of school staff, parents and the community on the importance of school attendance
To manage the school phone and email inbox
To manage and contribute to the writing of half-termly school newsletter
Facilitate in the purchase and the maintenance of office equipment, such as printers, computers, scanners and photocopiers
Welcome visitors to the school, including parents as well as governors and, dealing with their enquiries
Candidate requirement:
A good standard of education to at least GCSE Grade C level or equivalent in English and Mathematics
At least 3 years experience in a similar role
Operate relevant equipment/ICT packages (e.g. word, excel, databases, spreadsheets, Internet)
Excellent numeracy skills
Highly organised
Ability to work with individuals from diverse backgrounds
Ability to foster constructive relationships with, and gain the confidence of, young people, parents/carers and colleagues
Exceptional communication with all age groups and abilities, both oral and written
Ability to work in a fast-paced environment independently and as part of a team
Ability to self-manage, and prioritise workloads effectively using initiative
Ability to maintain confidentiality
Ability to be proactive, flexible and adaptable
Willingness to undertake additional training
Willingness to support with offsite visits as well as staff and student meetings
Desirable qualifications include:
Educated to a degree level
Current First Aid certificate
Up to date knowledge of Keeping Children Safe in Education, Safeguarding and GDPR compliance
Experience/knowledge of Bromcom or other similar school information system
Knowledge of InVentry system
Hold an up to date fully enhanced DBS (must have before role commence)
Job benefits available.
To apply, please complete Arco Employment Application Form and the Equal Opportunities Monitoring.
Send the completed documents to hr@arco.academy
Arco Academy is a commitment equal opportunities employer in all the areas of recruitment, training, promotion and grievance procedures, which allows our school to recruit a diverse workforce that reflects the community. Please use additional page(s) if needed.